Released on Feb. 01, 2021
Hydroxypropyl methyl cellulose(HPMC) and Methyl hydroxyethyl cellulose are Methyl derivatives with slight off-white powder appearance. There are many industries of application for HPMC/MHEC.
·Construction applications: Cement renders/plasters/ Gypsum products/Adhesive dry mix mortar/Paint and costings etc.
·Pharmaceutical
·Food
·Cosmetics
·Detergents and cleaners
·Oil drilling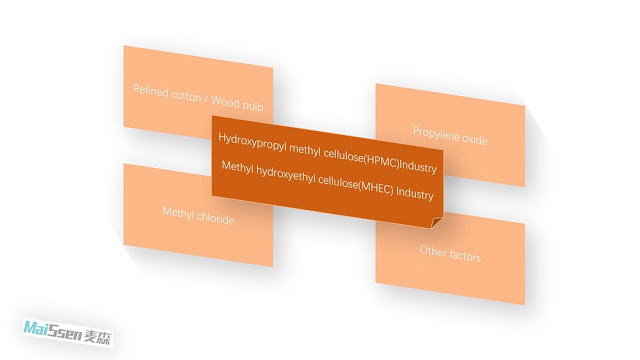 The main production area of cellulose ether(HPMC,MHEC) includes: China, America, Japan,Korea and Europe. The global demand of these products were keeping increasing in the past years. Especially in the developing countries, the demand was increasing as their economic promoting and Urban infrastructure construction. The price of HPMC and MHEC is effected by the raw material price level, labor cost, transportation cost and other factors.
The main raw material of HPMC and MHEC includes refined cotton/wood pulp, Methyl chloride, Propylene oxide. Other cost includes labor cost, package cost, transportation cost and equipment maintenance cost etc.
China is current the second largest cotton production area all over the world. So the main raw material of Chinese HPMC/MHEC producer is refined cotton. Obviously China have the unique advantages in this issue. But, the labor cost were keeping increasing recently in China.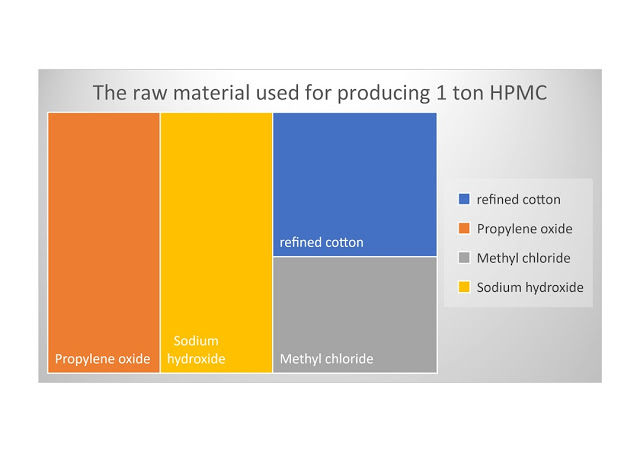 Jinan maissen new material co.,ltd is the leading producer of hpmc,mhec and rdp in China. Produce the raw material methyl chloride by ourselves. Full automatic production line to keep the quality stability and lower the labor cost.
For more information, please contact with us directly.
bruce@mailose.com