JInan maissen new material Co.,ltd introduction
Released on Jan. 28, 2021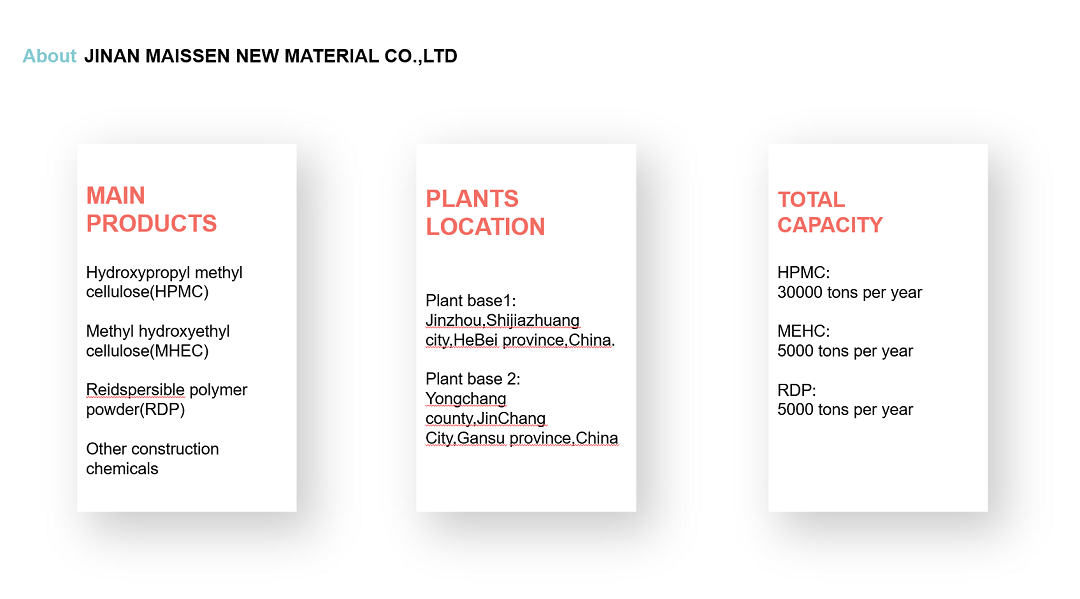 The simple Introduction of Jinan maissen new material Co.,ltd.
One of the leading producer of HPMC,MHEC and RDP in China.
Download:
JINAN MAISSEN NEW MATERIAL CO.,LTD INTRODUCTION.pdf
Need further information, please contact with us.
Contact Us
+86 531 8718 1331
International sales office: Room 1207, ShanXin Building, Qizhou Road, Huaiyin District, JiNan City, ShanDong Province.