Released on Jul. 11, 2022
One of the most important factors to consider when constructing a building is the finishing that must be applied to the construction. These elements define the aesthetic of your structure, but they also symbolize the building's endurance by shielding it from changes in the outside weather conditions. Two examples of such critical components are Wall putty and White cement.
Wall putty
Wall putty is made from white cement and an acrylic-based solution with added minerals and polymers. It primarily functions as a leavening agent that helps level the wall's surface. It also acts as a protective base for expensive paints, since it provides a waterproof substrate for expensive paints, as well as keeps the paint from peeling and cracking. It is also used to fill gaps and cracks on walls and ceilings since it is made up of high-quality polymers, specific chemicals, and mineral admixtures.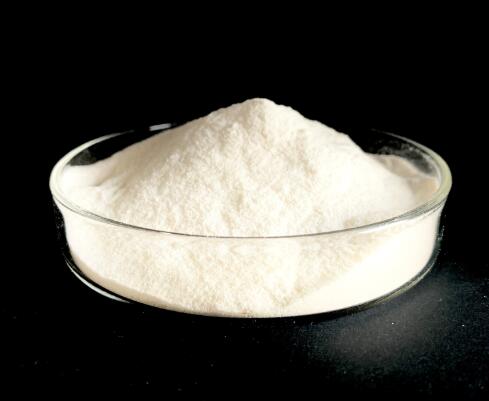 MHEC Methyl Hydroxyethyl Cellulose Used for Wall Putty
White cement
White cement has nearly identical qualities to grey cement, except for the color. Metal oxides, particularly iron and manganese, impact the whiteness and undertone of this cement. The use of this cement for artistic and architectural cement has the benefit of providing a neutral coloring base and uniform colour outcomes. Due to its binding properties, white portland cement has a strong bond with the wall. When this cement is applied to the wall, no priming is required before painting since it provides an excellent finish on both interior and outdoor surfaces.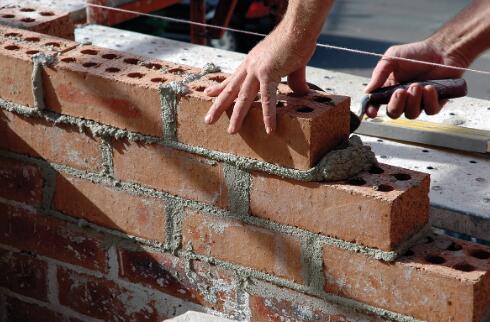 Which one is better: Wall Putty vs. White Cement
There are several differences between wall putty and white cement. So, if you are wondering whether wall putty or white-colored cement is better, you should read the following distinction:
| | | |
| --- | --- | --- |
| | Wall Putty | White Cement |
| Description | Formulated to give white coating, smooth, and superior quality finishes to the wall surface. It also provides strength to the structure on which it is applied. | It is formulated to prepare a smooth wall surface for painting. It also makes the wall waterproof and heat-resistant. |
| Composition | Putty comprises polymers such as acrylic acid, emulsion as well as white cement. | This cement is made from calcium carbonate and other minerals. Calcium carbonate is classified as an essential salt. |
| Area of Application | It can be applied on the exterior as well as interior surfaces of the house. This product is also suitable for ceiling and exposed surfaces | It is most suitable for interior and ceiling surfaces. It can not be applied on an external surface as it will wither over time. |
| Resistance to Climatic Conditions | When exposed to specific climatic conditions, it will neutralise and wither over time. | It is alkali-resistant, crack-resistant, and acid-resistant, which makes it stable in different climatic conditions |
| Drying Time | Wall putties are supposed to dry faster than white cement. A single coat of putty usually takes four to six hours to dry completely. | This cement takes a long time to dry. This cement typically sets in one day or twenty-four hours. However, this might vary depending on conditions such as humidity. This cement is just like grey cement but takes more than twenty days to acquire full strength. |
| Binding Property | Wall putty's binding property with water is lower than white cement, but it has excellent adhesion and tensile strength, which prevents the damaging of walls. | This cement has an amazing capability to bind with water as well as other substances. In addition, it provides strength and support to the structure due to its excellent binding property. |
Have a look at the advantages of Wall Putty and White Cement
The advantages of Wall Putty
1. It is Long-Lasting: Traditional, Acrylic, and water-based wall putties can help to guarantee that your walls will retain their vibrancy for a long time. It will not wither or become dull with time because of the presence of polymers and special chemicals in it. White Putty helps to keep the wall intact for an extended period.
2. Appropriate for interior and exterior surfaces: This wall putty is appropriate for interior as well as exterior walls to fill gaps, fix dents, and produce an even, smooth surface to paint over once the wall putty has cured eventually. In addition, it can resist climate change, direct sunlight, rain, and other factors. Thus, it can easily be used for interior as well as exterior surfaces.
3. It dries faster: Acrylic and traditional wall putties have been shown to dry faster than POP and White cement. However, one layer of putty usually takes four to six hours to dry completely. And it is recommended to use at least 2 coats of putty in order for it to stay intact for a more extended period.
4. Prevents Chipping and Withering of Paint: Wall putty is made from white cement and has polymers that act as a protective shield against damage to the wall. It is ideal for laying down a sturdy foundation for painting the wall since it helps prevent future peeling or chipping of the paint.
5. It provides Smooth Finishing: When wall putty is applied on the surface, it gives a very smooth and uniform surface that helps the paint to sit perfectly on the wall. In addition, this putty can provide your finished painted wall or surface with an excellent finish that looks sleek and classy at the same time.
The advantages of White Cement
1. Provides strength to the Structure: One advantage of this cement is that it sets in the same way as grey cement and retains all of its strength. This cement's colour simply lends itself ideally to use in combination with attractive buildings, such as house renovation projects where paints may be applied later.
2. It has an Easier Application: In terms of texture and formulation, this cement is more powdery than grey cement, making it easier to use for finishing before painting. In addition, it blends easily with water and even sets effortlessly, which makes it easy to use in different structures and buildings.
3. It is Water-Resistant: This cement has water-resistant characteristics, which is an advantage of utilising it in home renovating projects. It is suitable for places that are humid and get high rainfall. The natural strengthening properties of this cement stay stable even in such humid climates.
4. It does not require the coating of primer: One of the many advantages of utilising this cement in your home renovation projects is that no priming is required! After you've applied this cement and allowed it to dry properly, you'll be ready to paint those walls with whichever colour you like!
5. Provides a unique finishing to the surface: This cement has a bright silky matt surface and is utilised for a variety of applications such as smooth plaster, textured plaster, architectural finishes, and so on. It also smoothens the surface so that it looks even and fine.