Released on Mar. 26, 2021
Redispersible polymer powder (RDP) overview
Redispersible polymer powders are produced by spray-drying polymer dispersions. Polyvinyl alcohol was used as protective colloid. In water, the dispersible polymer powder grains disintegrate and release the individual dispersion particles again.
Development History:
The research on redispersible polymer powder started in 1934 with the polyvinyl acetate redispersible polymer powder of I.G.Farbenindus AC Company in Germany and the powdered latex of Japan. The severe shortage of labor and construction resources after World War II forced Europe, especially Germany, to adopt various powdered building materials to improve construction efficiency. In the late 1950s, Germany's Hoechst AG and Wacker Chemie started the industrialization of redispersible polymer powders produce. At that time, the redispersible polymer powder was also mainly of polyvinyl acetate type, which was mainly used for woodworking glue, wall primer and cement-based wall materials. However, due to the limitations of PVAc rubber powder's high minimum film forming temperature, poor water resistance, and poor alkali resistance, its use is greatly restricted.
With the successful industrialization of VAE emulsions and VA/VeoVa emulsions, in the 1960s, redispersible polymer powder with a minimum film-forming temperature of 0°C, good water resistance and alkali resistance were developed. The application has been widely promoted in Europe, and the scope of use has gradually expanded to various structural and non-structural building adhesives, dry mix mortar modification, wall insulation and facing systems, wall troweling glue and sealing plaster, The field of powder coatings and construction putty.
As the dry mix mortar was polular and widely accepted in China market, the consumption of redispersible polymer powder of China market started to increase fast. In the past 20 years, there are many Chinese company started producing redispersible polymer powder and started replace some imported RDP grade. As the industry development, China have already became one of the most important RDP production area all over the world.
Performance characteristics:
Redispersible polymer powder has extremely outstanding bonding strength, improves the flexibility of the mortar and has a longer open time, imparts excellent alkali resistance to the mortar, and improves the adhesiveness, water resistance, plasticity, wear resistance and workability of the mortar.
Physical and chemical indicators of Maissen RDP:
| | |
| --- | --- |
| Protective colloid | Polyvinyl alcohol |
| Anti-caking Additives | Mineral anti-block agents |
| Appearance | white powder, free-flowing |
| Solid content | ≥ 99.0% |
| Ash content (1000℃) | 12%±2 |
| Bulk density | 450-550 g/l |
| Average particle size | ~80 μm |
| pH value | 5.0-7.0 |
| Minimum film-forming temperature | 0~5℃ |
Dry mix mortar applications:
Tile adhesive

Wall putty(skim coat)

EIFS adhesive mortar


Self leveling mortar

Joint filler

Block laying adhesive
The mechanism of Redispersible polymer powder(RDP) in dry mix mortar

Package:
1. Standard Packing: In 25kg paper bags inner with PE bags.
2. Big Bag or other special packages are possible on request.
Storage condition:
Store it in a cool, dry place below 30° C and protected against humidity and pressing, since the goods is thermoplastic, storage time should not exceed six months.
MSDS of Redispersible polymer powder (RDP) download
MSDS-Redispersible polymer powder.pdf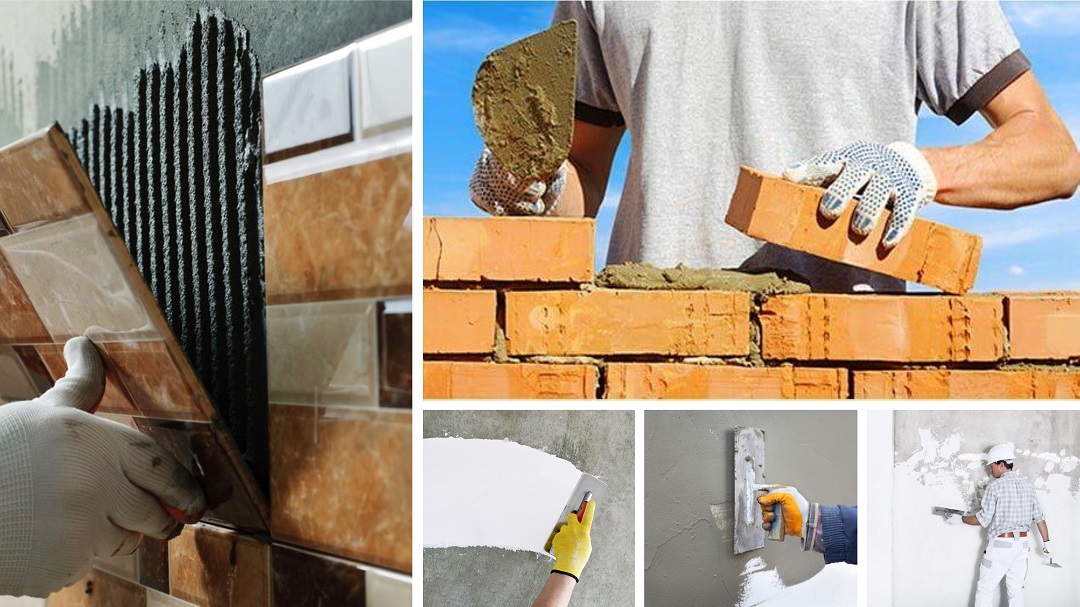 For more information about Redispersible polymer powder (RDP),
please contact with us by email: bruce@mailose.com