Released on Jan. 20, 2022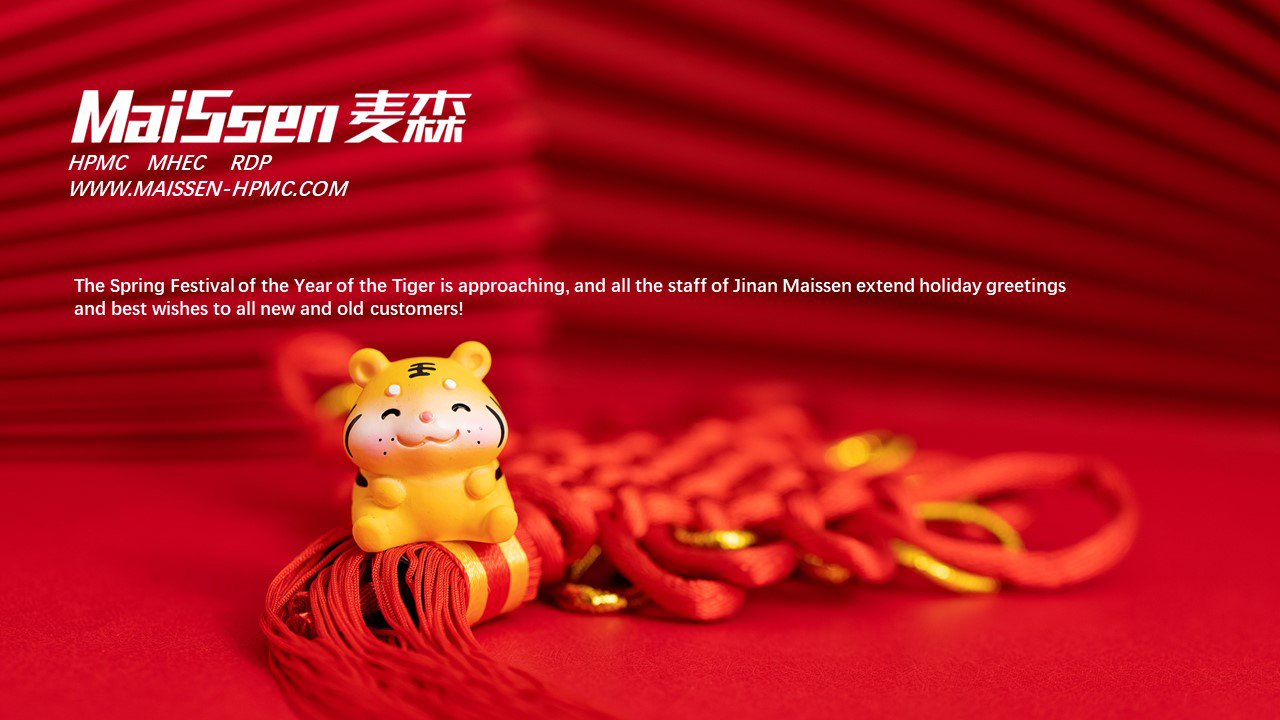 Dear Partners:
The Spring Festival of the Year of the Tiger is approaching, and all the staff of Jinan Maissen extend holiday greetings and best wishes to all new and old customers!
As a company which is specialized in the production of cellulose ether(HPMC,MHEC) and redispersible polymer powder(RDP). We are keeping insisting on providing high quality products to the international market with stable supplying.
In the pasted 2021, we faced many difficulties, lack of raw materials, price went up crazily etc. But we still kept stable supplying to all our partners, even during the "dual control of energy consumption" policy.
Hereby, we sincerely thank all our customers for their support and trust. In 2022, hope we can expand cooperation and increase market share. We will keep doing our best to provide you the best service and competitive products. It is a guarantee of stability and reliability, when you see our brands Mailose and Maissen.
All best in the new year!
To all our customers, partners, friends.
JINAN MAISSEN NEW MATERIAL CO.,LTD
International sales team