Released on Jun. 16, 2022
The research on redispersible rubber powder began in 1934 with the polyvinyl acetate-based redispersible polymer powder of I.G. Farbenindus AC Company in Germany and powder latex in Japan. After World War II, the serious shortage of labor and construction resources forced Europe, especially Germany, to use various powder building materials to improve construction efficiency. In the late 1950s, Germany's Hearst and Wacker Chemicals began the industrialization of dispersible polymer powders production. At that time, the dispersible polymer powder was mainly polyvinyl acetate type, which was mainly used for wood glue, wall primer and cement-based wall materials. However, due to the limitations of PVAc rubber powder's high minimum film-forming temperature, poor water resistance, and poor alkali resistance, its use is greatly restricted. With the successful industrialization of VAE emulsions and VA/VeoVa emulsions, in the 1960s, redispersible polymer powders with a minimum film-forming temperature of 0 °C and good water resistance and alkali resistance were developed. The application has been widely promoted in Europe, and the scope of use has gradually expanded to various structural and non-structural building adhesives, dry-mixed mortar modification, wall insulation and finishing systems, wall troweling glue and sealing plaster, the field of powder coatings, architectural putty. With the gradual implementation of my country's building energy-saving policies and the vigorous promotion of building dry-mixed mortar, the use of dispersible polymer powder in mainland China has grown rapidly.According to the statistics of relevant experts, in 2003, the global output of dispersible polymer powder was 190,000 tons, mainly used in Europe and North America, and the consumption in the Chinese market was less than 5,000 tons. Up to 40,000 to 50,000 ton.
Jinan Maissen New Material Co.,Ltd is one of the leading Cellulose Ether(HPMC/MHEC) and redispersible polymer powder(RDP) manufacturer in China. Our current total capacity is over 30000 tons per year. HPMC/MHEC 30,000 tons per year. RDP 5,000 tons per year.And own 2 production base with advanced equipment and technology located in Hebei & GanSu China.Have more than 10 years production and export experience.
Maissen dispersible polymer powders ensure excellent bonding in self-leveling mortars. The higher the dispersible polymer powder content, the stronger the adhesion of the mortar to the substrate. Even for difficult-to-bond wood or metal substrates, self-leveling mortars with a suitable dispersible polymer powder content can achieve good bonding results. At the same time, the dispersible polymer powder enhances the plasticity of the mortar and thus ensures good substrate adhesion even under different thermal expansion coefficients and stresses from substrate motion.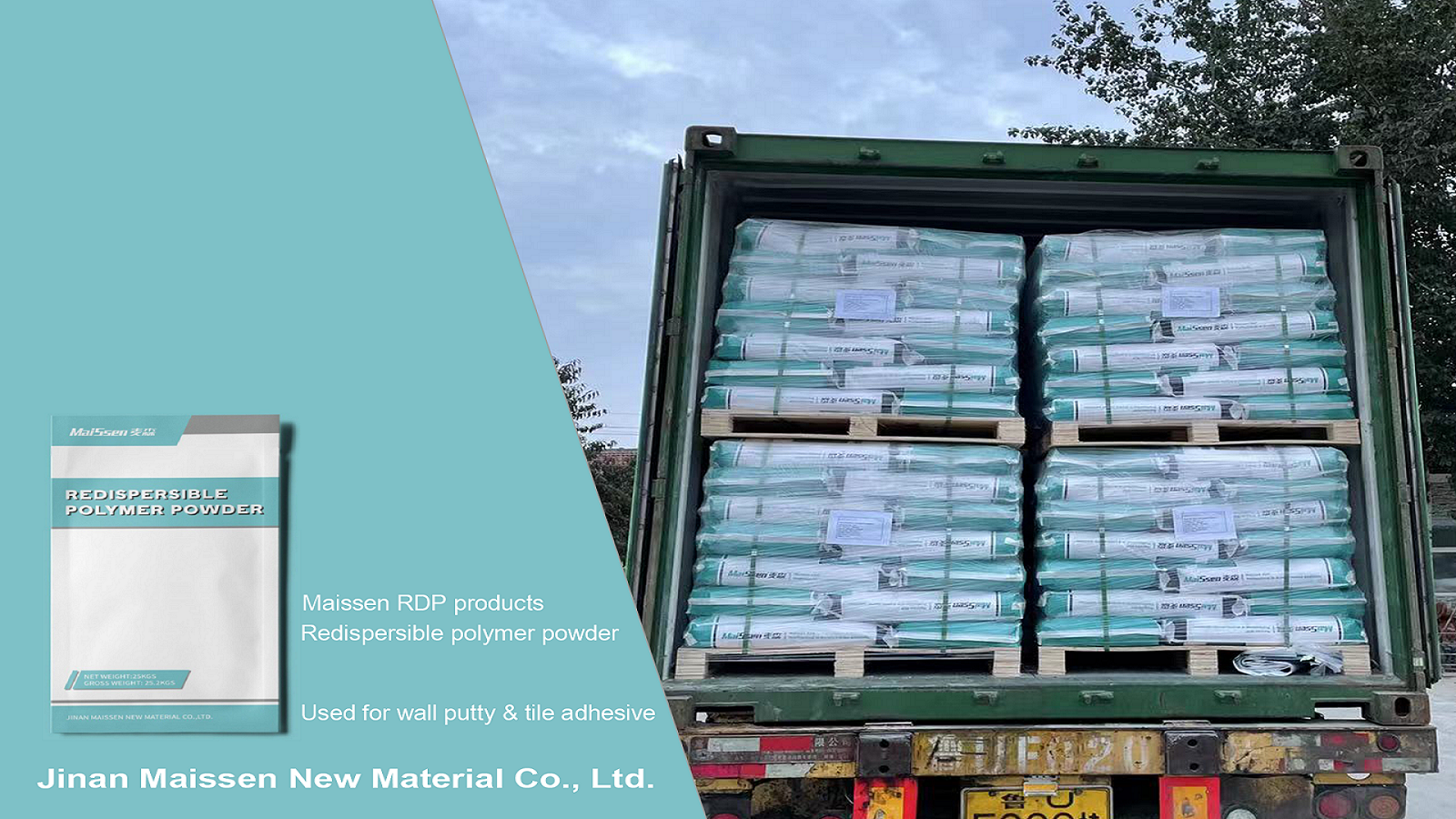 For more information, please contact with us at easen@mailose.com or Whats App+86 16600231114.
Article editing:Easen Hao