Released on Nov. 21, 2022
HPMC / MHEC used in EIFS / ETICS.

What is EIFS or ETICS ?
EIFS is abbreviation for Exterior Insulation Finishing Systems.
ETICS is abbreviation for External Themal Insulation Composite System.
It is also well kown as the name EWI.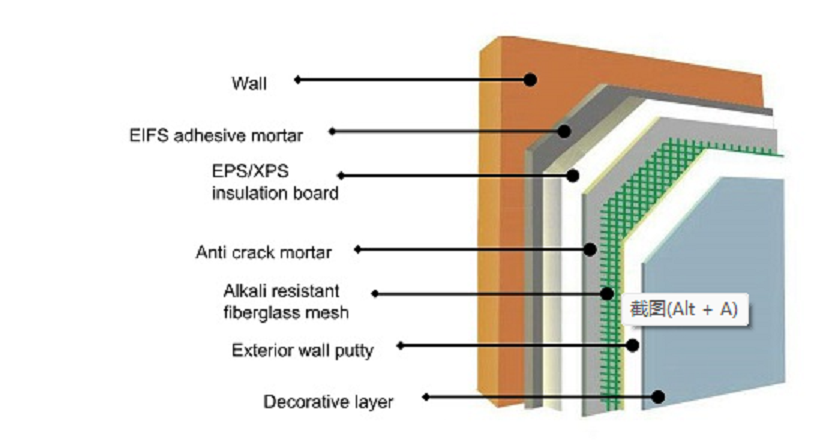 In EIFS / ETICS, it is required to use different kind of dry mix mortars in different parts.
HPMC-hydroxypropyl methyl cellulose is one of the basic chemicals in EIFS mortar formulation.
Jinan maissen new material co.,ltd can provide specialized specifications for this application:
EIFS adhesive mortar
Mailose MP / ME100K

Mailose MP/ ME 150K
Anti crack mortar
Mailose MP / ME 100K
Exterior wall putty
Mailose MP / ME 60K
Mailose MP / ME 100K
To choose right specification Mailose HPMC / MHEC will be helpful increase the performance of dry mix mortars:
- Increase the bonding strength between the insulation plate and the exterior wall. Avoild the EPS / XPS insulation board falling from the wall surface.
- Provide better workability durding using of distribution method.
- Good consistency & non-sagging property.
- Good water retention can make sure all the additives in the formulation reach the best performance, reduce the crack risk on the surface.
- Good weather fastness,Extended the system use life.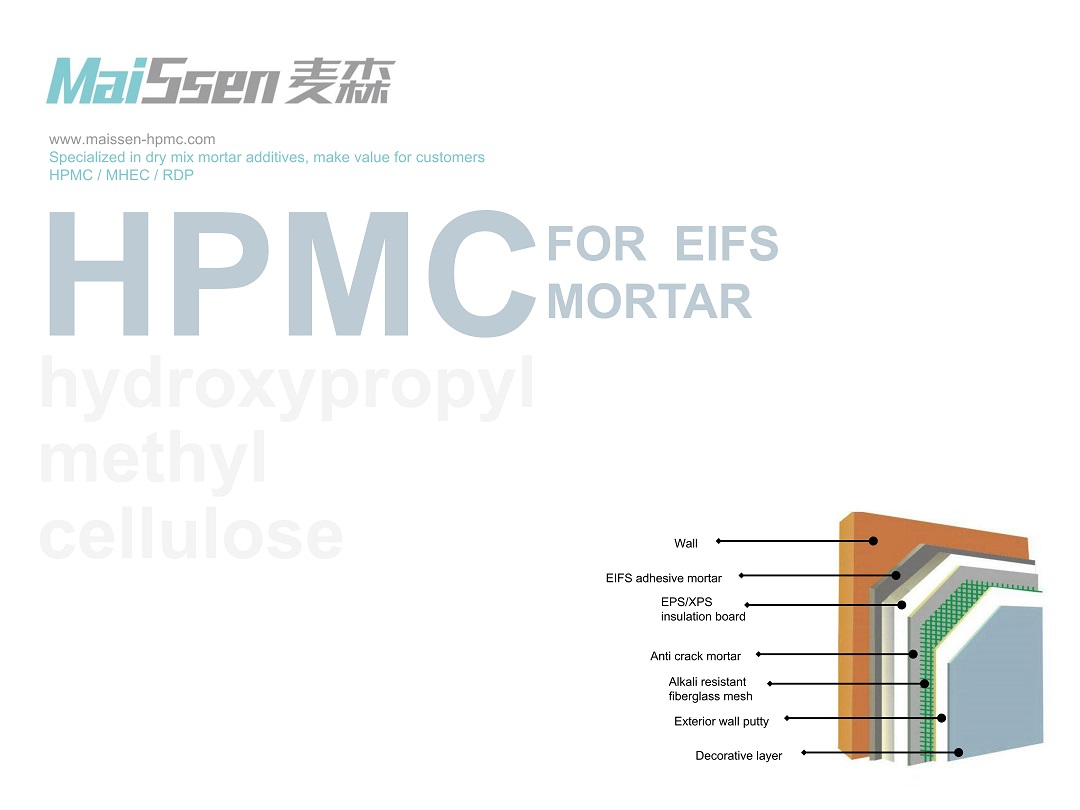 If you are interested, welcome to contact with us:
info@mailose.com
Or, visit our website: www.maissen-hpmc.com