Released on Feb. 22, 2021
JiNan maissen new material co.,ltd is one of the leading Hydroxypropyl methyl cellulose (HPMC), Methyl hydroxyethyl cellulose (MHEC) and Redispersible polymer powder (RDP) producer in China. This is a young and new brand in international market, but increase fast.
Since started international business in 2019, we have alreaedy exported our products to more than 20 countries and areas all over the world.
We are insisting on providing high quality products in the market and bulding our reputation.
We are always looking for establishing long-term cooperation with our customers and make values for customers.
In 2019, we started to build our new plant in GanSu province, China which is equiped with high tech. facilities.
It will start production in the early 2021.
Includes one production line of HPMC(hydroxypropyl methyl cellulose) and one production line of HPMC's main raw material: Methyl chloride.

We could controll the quality from raw material to the finish products.
After the Spring Festival Vacation, shipment has been resumed.
We will keep providing high quality goods and service to our customers.
Welcome the clients all over the world contact with us & cooperate with us. Welcome to visit our new plant in China any time.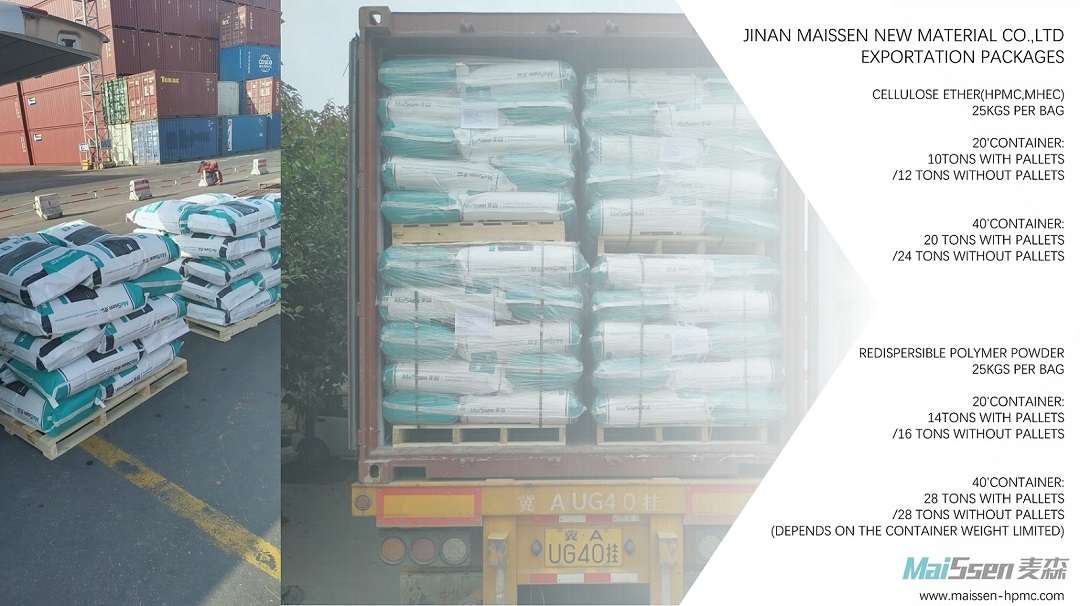 Jinan maissen new material co.,ltd
-Producer of HPMC, MHEC and RDP in China.
info@mailose.com