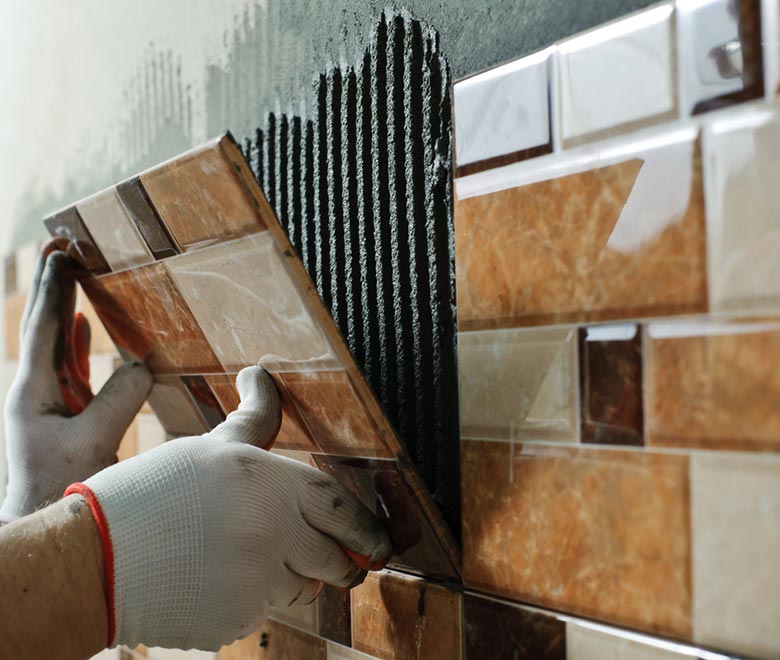 Tile Adhesive
Tile adhesive is a kind of dry mix mortar which is used to stick the tiles to the wall or floor.
FUNCTION OF MAILOSE MP/ME & MAISSEN RDP FOR TILE ADHESIVE
Mailose MP/ME:
● Adjust the open time of tile adhesive, HPMC or MHEC could form thin film on the surface of tile adhesive to reduce moisture evaporation. Help tile adhesive increase the open time.
● Increase tensile strength, the good water retention property could make sure keep enough water for cement hydration.
● Adding right specification HPMC or MHEC could increase the work efficiency. Make the mortar easy to scrape on the wall.
● Provide the anti-slip property of the mortar, Increase the bonding strength of the wet mortar.
MAISSEN RDP:
● Increase the bonding strength between the tile and base wall or floor.
● Provide extra flexibility of the mortar.
RECOMMENDED GRADE
Viscosity test method: NDJ-1, 2% solution, 20℃