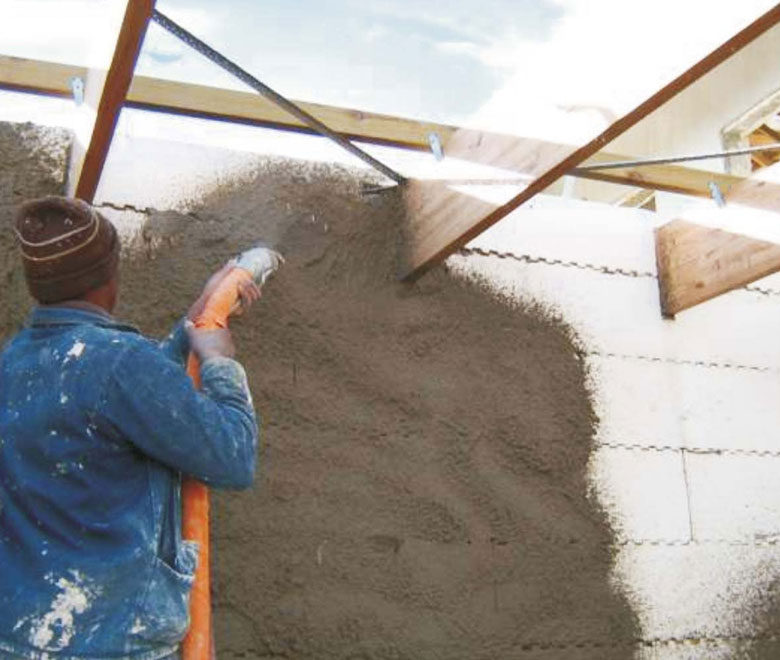 Gypsum Spray Plaster
Gypsum spray plaster is a kind of wall plaster which is specialized for the mechanized working.
FUNCTION OF MAILOSE MP/ME (HPMC/MHEC) & MAISSEN RDP IN GYPSUM SPRAY PLASTER
Mailose MP/ME(HPMC/MHEC):
● Provide a good viscosity of wet mortar. Prevent sagging on the wall surface.
● Choose the right grade of HPMC or MHEC will provide good thixotropism of mortar. Meanwhile keep a good leveling property in tube.
● Increase water retention
MAISSEN RDP:
● Enhance the bonding strength
● Provide flexibility of the mortar.
RECOMMENDED GRADES
| | | |
| --- | --- | --- |
| Specifications | Viscosity range | Modification |
| Mailose MP75K | 60000-90000cps | N/A |
| Mailose ME75K | 60000-90000cps | N/A |
| Mailose MP75KM | 60000-90000cps | Modified |
| MAISSEN RDP 707U | / | N/A |
Viscosity test method: NDJ-1, 2% solution, 20℃