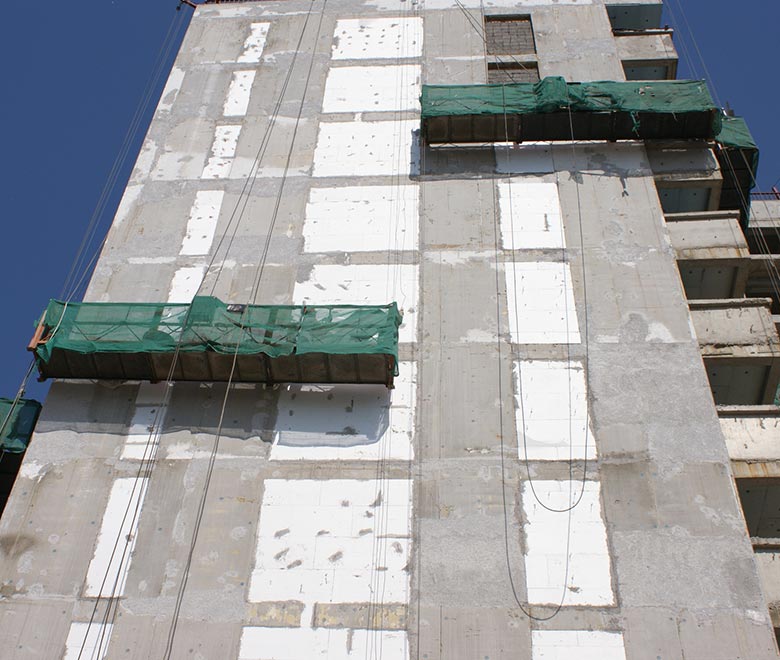 Eifs Adheisve Mortar
EIFS adhesive mortar is made of cement, quartz sand, polymer codding with a variety of additives by mechanical mixing. Mainly used to bond the insulation plate, also known as the polymer insulation plate bonding mortar.
FUNCTION OF MAILOSE MP/ME (HPMC/MHEC) and MAISSEN RDP IN EIFS SURFACE MORTAR
Mailose MP/ME (HPMC/MHEC):
·Good weather fastness
·Increase the bonding strength between the insulation plate and exterior wall. Avoid the plate falling from the wall surface.
·Good water retention could make sure the cement have enough water for fully hydration.
·Good workability
MAISSEN RDP:
·Increase the bonding strength.
·Provide extra flexibility of the mortar.
HPMC,MHEC AND RDP RECOMMENDED GRADES:
| | | |
| --- | --- | --- |
| Specifications | Viscosity range | Modification |
| Mailose MP150K | 120000-180000cps | N/A |
| Mailose ME150K | 120000-180000cps | N/A |
| Mailose MP100K | 80000-120000cps | N/A |
| Mailose ME 100K | 80000-120000cps | N/A |
| MAISSEN RDP 730T | / | N/A |
P.S.: Viscosity test method: NDJ-1, 2% solution, 20℃