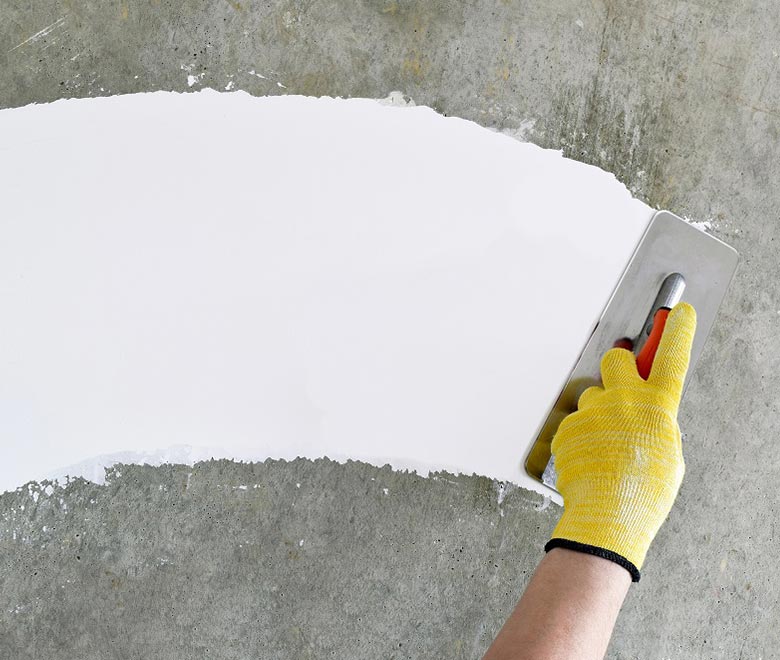 Cement or Gypsum Based One Coat
Cement or gypsum based one coat is a kind of modified plaster for single coat application. It could reduce the total drying time. Used on different kinds of solid substrates such as brickwork or concrete surface. It can be over coated once fully cured.
FUNCTION OF MAILOSE MP/ME & MAISSEN RDP IN CEMENT OR GYPSUM BASED ONE COAT
Mailose MP/ME:
● Provide the sag-resistance: adding HPMC or MHEC into the mortar will provide a good viscosity of the wet mortar, prevent the wet mortar sagging on the base surface.
● Increase the water retention to avoid cracking.
● Good filming property on the surface of the wet mortar, it could reduce the water absorption of the base surface to reduce the risk of cracking.
● Good workability to increase the paint efficiency.
MAISSEN RDP:
● Increase the bonding strength between the plaster and base wall.
● Provide extra flexibility of the mortar.
RECOMMENDED GRADE
| | | |
| --- | --- | --- |
| Specifications | Viscosity range | Modification |
| Mailose MP100K | 80000-120000cps | N/A |
| Mailose ME100K | 80000-120000cps | N/A |
| Mailose MP60K | 48000-72000cps | N/A |
| Mailose ME 60K | 48000-72000cps | N/A |
| MAISSEN RDP 707U | / | N/A |
Viscosity test method: NDJ-1, 2% solution, 20℃